Whether you're working on your laptop or cooking in the kitchen, your readings are just a glance away. Integrate the Sugarmate app with other smart-device applications, or sync it with Apple Health to maximize the experience.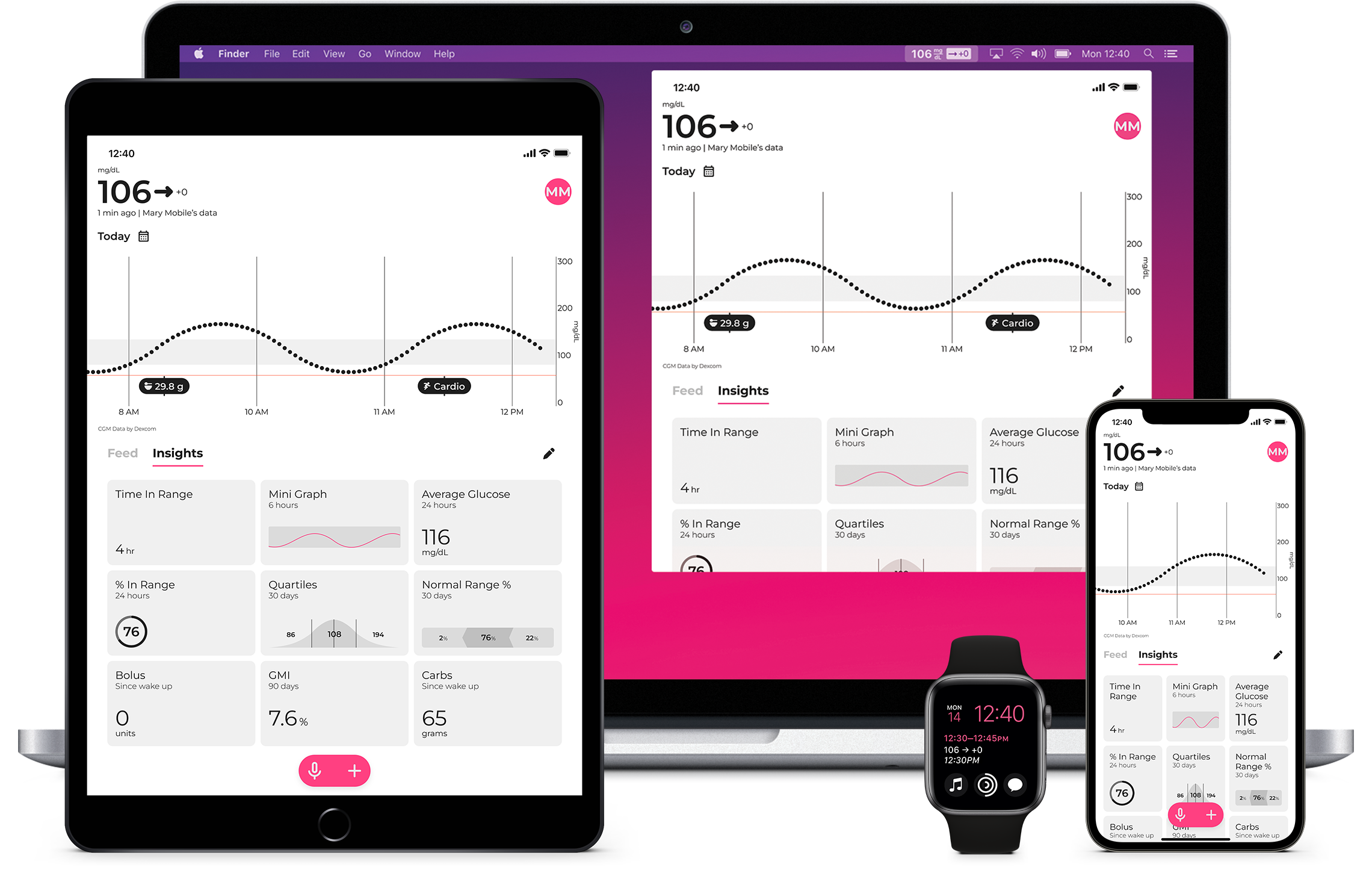 Get the Sugarmate App Today
Use the links below to download or open the Sugarmate™ app on all your compatible devices. Need help creating your user account or customizing your app settings? Please review our Getting Started section for additional information and resources.